Immerse yourself in our extraordinary world with these must-read nature books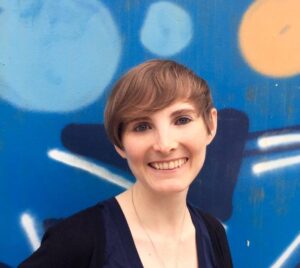 Books are the closest thing to magic, to time travel, to travelling faster than the speed of light to unknown places waiting. They can even bring you closer to home. They reveal things about the ordinary and extraordinary that you never could have imagined. As a whole team of keen marines and environmentalists, one of our favourite ways to deep dive into others' experiences of our extraordinary world is to get lost in a good book.
As an avid reader and writer of her own book*, there was no one more equipped to write a blog about must-read nature books than our Science and Policy Officer, Chantal. So grab yourself a cup of something wholesome and get lost in our top picks. 
*Chantal's book, about the return of wild boar to Britain, is in its first draft and set for release early 2024.
Join the author onboard a Newlyn trawler, through sun, rain and storm. I, for one, can't think of any other recent works of nonfiction that so closely follow work and life on a British fishing boat, offshore and out of sight.
Ash is a native of Cornwall, and wrote the book after being seized by an urge to return home and immerse herself in the experiences and stories of Cornish fishermen. Her time aboard the Filadelfia provides the narrative's heartwood, with interludes onshore to explore the changing fortunes of local coastal communities. Ash does not shy away from the hardship of fishing life, and nor does she skimp on her prose; some readers may find her book too literary, but it remains visceral and – for now – unique. Dark, Salt, Clear is a compelling education for anyone with a curiosity about the blood and sweat that brings British fish to their plate.
My favourite line? The skipper of the Filadelfia, shouting out to his crew when a fresh haul comes onboard: 'Where are my lovely turbots?'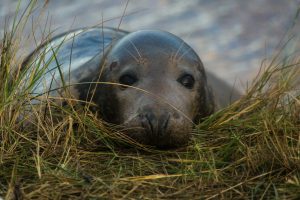 This book follows what has become a well-established template in the genre of nature-writing: steered by fascination with a particular creature, in this case the grey seal, the author hops around the country to observe them and to meet with the people and organisations working to protect them. This includes the Cornwall Seal Group Research Trust and British Divers Marine Life Rescue (both members of Clean Catch UK, a collaborative research programme for fisheries bycatch which MWC acts as secretariat to). Weaving together personal experience, interviews, and popular science, Richardson provides the reader with a steady stream of insight into how grey seals live their lives, and the fluctuations in their fortunes over the past few centuries. Once hunted, now (mostly) protected, British grey seals aren't doing too badly – although humans can be exceptionally careless in disturbing them when they're hauled out and resting, as the author witnesses multiple times.
Woven into Richardson's nature travelogue is a memoir of caring for her ailing father. I have to admit that this part of the book didn't work well for me; while it's full of emotion, the connections the author tries to make between her family predicament and the lives of grey seals feel forced. Even so, Where the Seals Sing is a pleasing addition to the ever-expanding shelf of British nature-writing.
An absolute classic, Waterlog is considered by some to be one of the first 'new' nature-writing titles, but it is a book that refuses to be pigeonholed. It describes Deakin's mission to swim in as many different bodies of water in Britain as possible, from lidos to ponds to rivers to lakes to the sea. In a lesser writer's hands, it might have felt repetitive and tedious. But Deakin's prose and perspective are both a delight, with beautiful turns of phrase and moments that can genuinely make you laugh out loud. He sadly died before wild swimming underwent its current craze, but I think he would be rightly proud to have helped inspire it. 
Today, Waterlog remains as topical as ever. Sewage has rendered many of our waterways un-swimmable, and even when it's safe to swim, the UK's ancient laws of ownership mean that we have access to just 8% of our country (and practically, even less than that). The current renaissance in wild swimming is helping to highlight these limits to our freedom; and I think Deakin would have been proud of that.

Before Netflix's My Octopus Teacher, there was Other Minds: an erudite yet highly readable exploration of consciousness and sentience, viewed mainly through the lens of cephalopods. An octopus graces the book's cover, but cuttlefish and squid have their own star turns. The author is a diver, and his personal observation provides the icing on a sprawling cake of scientific and philosophical study. I read the book about five years ago, so a fair bit of the actual detail has faded – but what I remember is a profound sense of awe and joy at the fact that we share our planet with such remarkable non-human minds.
Fans of this book may also enjoy The Soul of an Octopus by Sy Montgomerey, which focuses mainly on the author's close-up encounters with captive octopus at the New England Aquarium in Boston. Science-fiction readers, meanwhile, will find particular delight in Adrian Tchaikovsky's Children of Ruin, which was partly inspired by Other Minds – it's about super-evolved octopuses in space.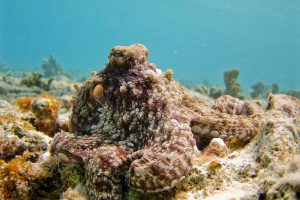 I couldn't write this review round-up without including at least one novel! And it's an unusual one – for Pod is written from the point of view of a spinner dolphin.
With her last novel having been written from the point of view of a bumblebee, Paull has form when it comes to anthropomorphism – a word I use here with no criticism in mind. Anthropomorphism in stories is essential to nurturing human empathy for the rest of the world. In Pod, the author uses it to tell a story of environmental degradation as experienced by both spinner and bottlenose dolphins, in an unnamed tropical location. It's written in extreme shades of light and dark, with a style that sometimes feels like it would be more at home in children's fiction, but with plenty of harrowing moments. It's probably a Marmite book, but you won't know if you like it until you try it!
The Wild Places is a series of travel essays, where Macfarlane journeys to remote locations across the UK, reflecting on their wildness. Along the way, he contemplates climate change and habitat destruction, and shares the inspiration for his visits – often historical records, folklore, and kindred writers. His writing is beautiful and lyrical, and invites you to notice the small details in landscapes.
It's hard to pull out only a few defining moments from his journey, as he covers the length and breadth of the country, teetering on cliffs that define the north coast of Scotland, roaming expansive, windswept moors, and sleeping beneath a storm-felled tree one snowing winter night.
This is a book for reading outside, which I dutifully did; reading with my feet cooling in a babbling brook; in a tree, whilst feeling the textured, weathered bark beneath me; and on a peak, nestled in tufts of grass and the wind whipping overhead. Macfarlane's words have the power to connect you with nature, and inspire you to observe and conserve our world.