MWC: The 12 Days of Christmas
'New' has become a bit of a theme for us this year; from diving into exciting new projects that bring with them wonderful new clients, to seven new team members, housed in our brand new office in the centre of Bristol. But whilst it might be 'in with the new', it's certainly not, 'out with the old' as we've also taken our much-loved existing projects to new heights as well. It's time for us to raise a glass to 2021, and get ready for an action-packed 2022. But, before we do, here's our annual wrap up from our Creative, Sci-Pol and Events teams, MWC-style…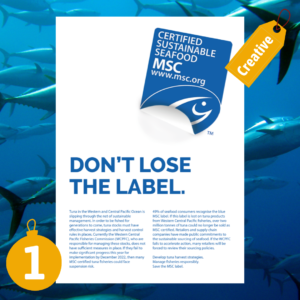 Advocating for retailers
2021 saw the arrival of two new projects which represent the voice of the market; the Global Tuna Alliance (GTA) and the North Atlantic Pelagic Advocacy Group (NAPA). Aside from learning an incomprehensible number of acronyms, we've created hard-hitting and punchy advocacy campaigns that speak to ministers and decision-makers.
Promoting sustainable seafood
The re-naming of two underloved Cornish seafood species was an element of a wider SIF-funded feasibility study which hit headlines in the BBC, Daily Mail, i news, and Telegraph this year! We've also taken Discover Seafood to a new level, worked on a creative rebrand for the iconic Seafood School at Billingsgate, and uncovered fishing stories off the Northern Irish coast for a new Seafish project.
Diving into policy at home
Our work within the UK policy realm has continued to flourish, with the Fisheries APPG running six events – some featuring updates from ministers – and producing a flurry of policy briefs, all aimed at promoting and supporting the UK fishing industry on the parliamentary stage. 2022 will kick off to a busy start, with a focused report exploring UK-wide fishing perspectives on Brexit!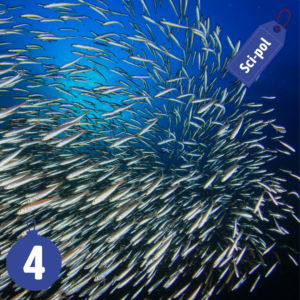 …and on the continent
We've added another Advisory Council (AC) string to our bow, embarking on an exciting new project with the North Western Waters AC (watch this space!), continued to rapporteur meetings for the North Sea AC, and rapporteured, redesigned, and rebranded the Pelagic AC (new look and website launching 2022)!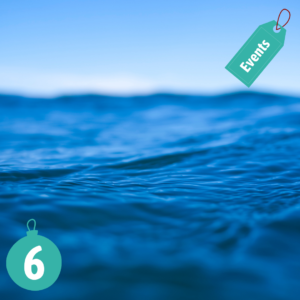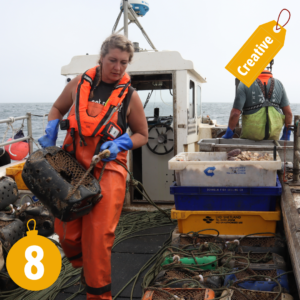 Educational films
Our film projects have ranged from animation to shooting in-person, whether raising awareness of biodegradable bait bags for whelk fishing or working hard to boost financial resilience in UK fishing communities through our work with The Safety Net campaign; one element of which included a short film to amplify the work of Commsave Credit Union.
Amplifying real voices to drive for real, sustainable change
At MWC, keeping things human is a top priority. This year, we've worked with fantastic organisations like the SSF Hub, and as part of exciting Europe-wide research consortiums CABFishMan and SEAwise, to bring the voices and needs of those working across the fisheries sector to the forefront of policy decisions.

Working with the fishing industry to reduce wildlife bycatch
Clean Catch UK has kept us on our toes with a busy agenda of local and national group meetings, and the launch of the Bycatch Mitigation Hub! We've led comms. for an innovative project using new tech to tackle bycatch, and developed a bespoke strategy to support Hookpod Ltd's work to eliminate seabird bycatch in longline fisheries!
An eventful year full of events!
2021 was the biggest year yet for Events – 40 projects for 25 clients. We've hosted attendees from over 50 countries and in nearly every time zone. It's been exhausting, fascinating, and rewarding in equal measure, leaving us incredibly excited for 2022. Who else is hoping for some more in-person events though?
AN EVER-GROWING TEAM!
It's not just out project portfolio that has grown this year – our team is bigger than ever, having gained seven new members. Plus we are recruiting for two additional roles in January! Please do pass these Job Descriptions on to anyone you think may be suitable.
Wishing you all a safe and wholesome festive break, and a wonderful start to your 2022. From the Mindfully Wired team.