The power of in-person: MWC's return to the great outdoors
From the end of 2021, Mindfully Wired started taking our first leaps back to the great outdoors, with trips to beautiful Northern Ireland, bustling Cornish harbours, and historic fishing towns in the North of England. As a communications agency, and as people, we like to be in touch with our surroundings- whether it's through wild swimming or even wilder video shoots. But, to paraphrase that romantic saying, distance means nothing when you can host a Zoom call! We've been fortunate that our relationships, events and projects have thrived through screens over the last two years, but there is just something about getting out again that has put a spring in our step and allowed our passions to feel tangible once more. 
Touring the Emerald Isles for The Northern Ireland Seafood Trails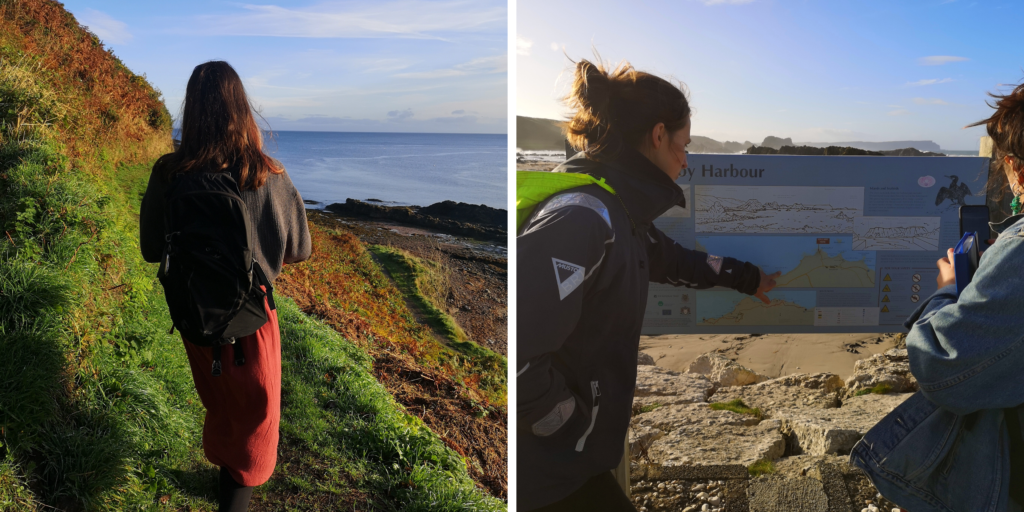 In October and November last year, our Creative Projects Manager, Rachel, and Research and Copywriter Tesni set foot in the beautiful port towns of Northern Ireland. Their mission? To learn about local culture, fishing heritage and seafood and transform it into family-friendly trail maps. Getting out to Northern Ireland was essential for the team to find exciting stories in unexpected places.
"Everyone in Northern Ireland is such a natural storyteller, so we had so many great chats that just wouldn't happen over email or even a Skype call"
Reflecting on how the trip enhanced the project, Tesni emphasised that "Being able to see the context in which people work and live also really helped, such as the ports that the fishermen are fishing from, where they're landing, and where the restaurants are. Without immersing yourself in that world you can't write about it."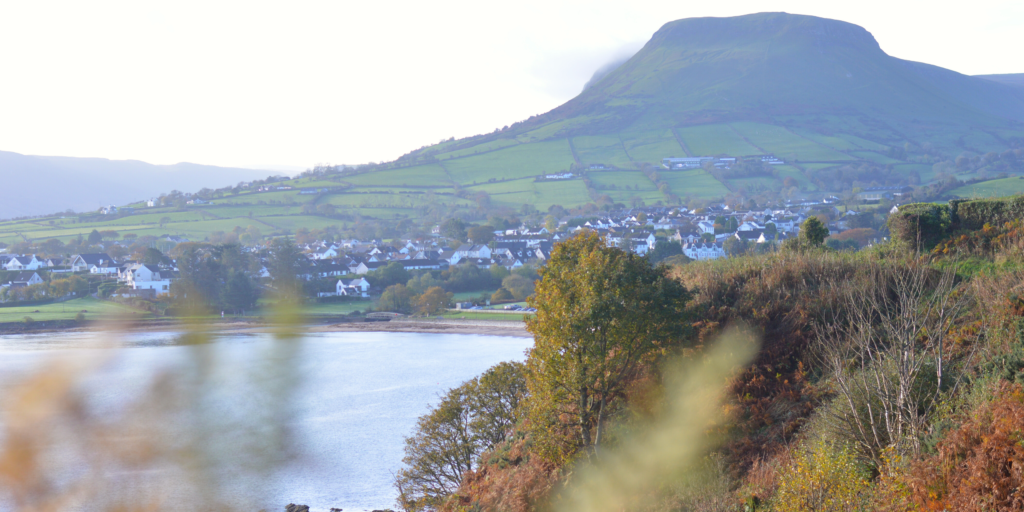 Tesni said journaling each detail, from the colours of the houses to the species of birds that circled the ports, was a huge part of her creative process to help gain maximum authenticity for the maps. Rachel and Tesni also brought a local illustrator Piera Cierfice on board the project, who they found by chance at a local art shop which, Tesni said, "wouldn't have happened without being there". The illustrations ended up being a pivotal component of the project which totally transformed its look and feel. 
A couple of days in Ireland was both good for the soul and for the project; "It was just a really positive, fun experience and a great memory. Even now, when I'm working on the project, it doesn't feel isolated or disconnected. Instead, it's a tangible memory and every time I work on it I reminisce on the time we had and it fills me with joy."
Touching base in Kernow for Seafood Cornwall and the CFPO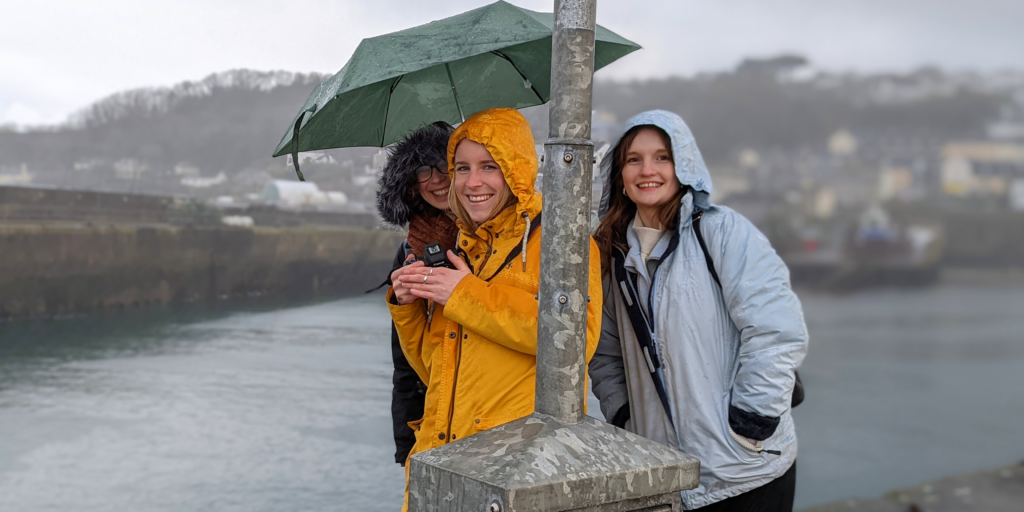 On a bright morning in February, part of the Creative team took a trip to the south coast of Cornwall on a dedicated content trip for our Seafood Cornwall and CFPO projects. Cornwall has been a special place for Mindfully Wired since its inception, so being back and meeting with friendly faces after nearly two years really felt like a home-coming. MWC's Creative and Marketing Assistant, Nicola, said that witnessing the passion and enthusiasm for Cornish seafood and local heritage from the people she spoke to was unforgettable.
"Despite talking with fishermen over the phone, nothing really compares to being able to step into their world, and hear them delve into their passions in person. I think being able to see faces and body language really enhances the power of words, and makes conversation a lot more comfortable and fluid."
Finding solutions to by-catch with Hauling Up Solutions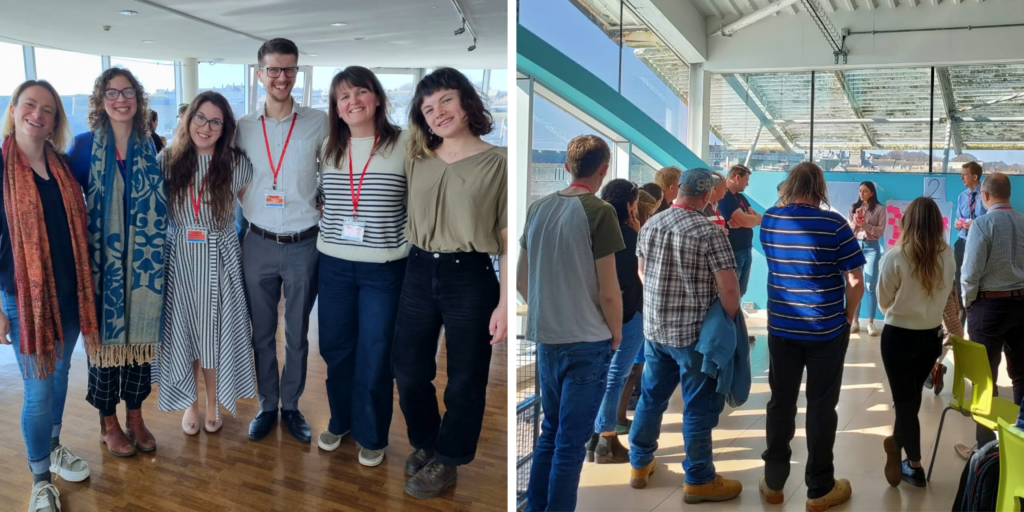 Mindfully Wired's return to in-person events kicked off at the end of March, with a highly interactive, three day workshop on behalf of DEFRA and Cefas. The HUS2 Event encouraged attendees to push the boundaries of the current wildlife bycatch-reduction toolkit and develop actionable policy on the use of alternative gears. Our Events Officer, Amy, said that witnessing experts from across the industry connecting was inspiring. 
"We were expecting energy levels to drop at some point throughout the event, but they just didn't. Attendees were engaged in insightful conversations throughout the three days. Bringing people together isn't just about what happens within the workshops, but about the margin discussions that happen when people are having a coffee, a drink or are out to dinner together. You don't get that when you're on Zoom, because once the meeting is finished, you leave and you're back in your office – or spare bedroom(!) – again. You can also have more than one conversation happening in a room at once. You can "break out" in a real way and into a neutral space, standing on neutral ground, all there for the same purpose."
"By the last day barriers had been broken down, and it was really rewarding to be able to facilitate those new relationships. It really felt like we made a difference."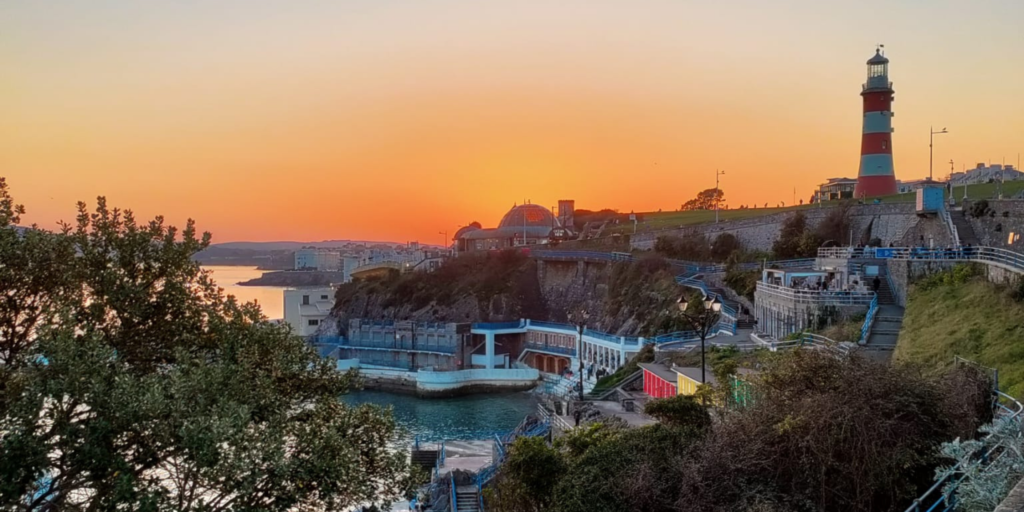 With even more trips and events booked in the calendar, there is so much more to look forward to. We've just finished hosting a very posh event at Fishmongers Hall in London for the SAGB, for example, and our creative team are busy out filming fishing communities across the country for the NFFO.
There's nothing stopping us now! 
As always, you can keep up with our ongoing projects on our Instagram and Twitter. Make sure to drop us a follow!